At the SPA Annual General Meeting, Logan Tannock has been appointed SPA President, following Tom Johnstone's decision not to stand for re-election.
We'd like to put on record our sincere thanks to Tom for all his time, effort and dedication to the SPA during his tenure.
Logan added
"I am proud to have been elected to serve as your President in this, the centenary year of our Association and to follow in the footsteps of some of the most famous pipers in history.
The Scottish Pipers Association was founded on the study and practice of the music of the Great Highland Bagpipe, and as a youngster in the 1970's I was introduced to the Association and found a platform where I could perform on a weekly basis and gain experience of playing in front of a knowledgeable group of pipers who were always willing to offer advice and tips which helped me prepare for competition.
I always remember that on any club night you could find many of the top solo players of the era coming along to listen and play a tune. While the Association at present cannot sustain weekly meetings I would like to think that the Scottish Pipers Association still offers that platform for both the up and coming youngsters and the more senior players to come along and sharpen their performing skills, and I invite you all come along to uphold support these aims"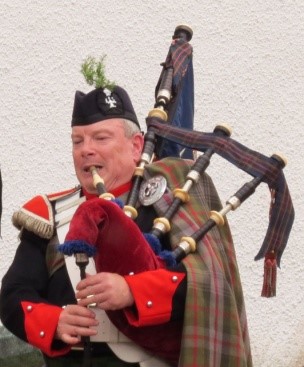 Please follow and like us: